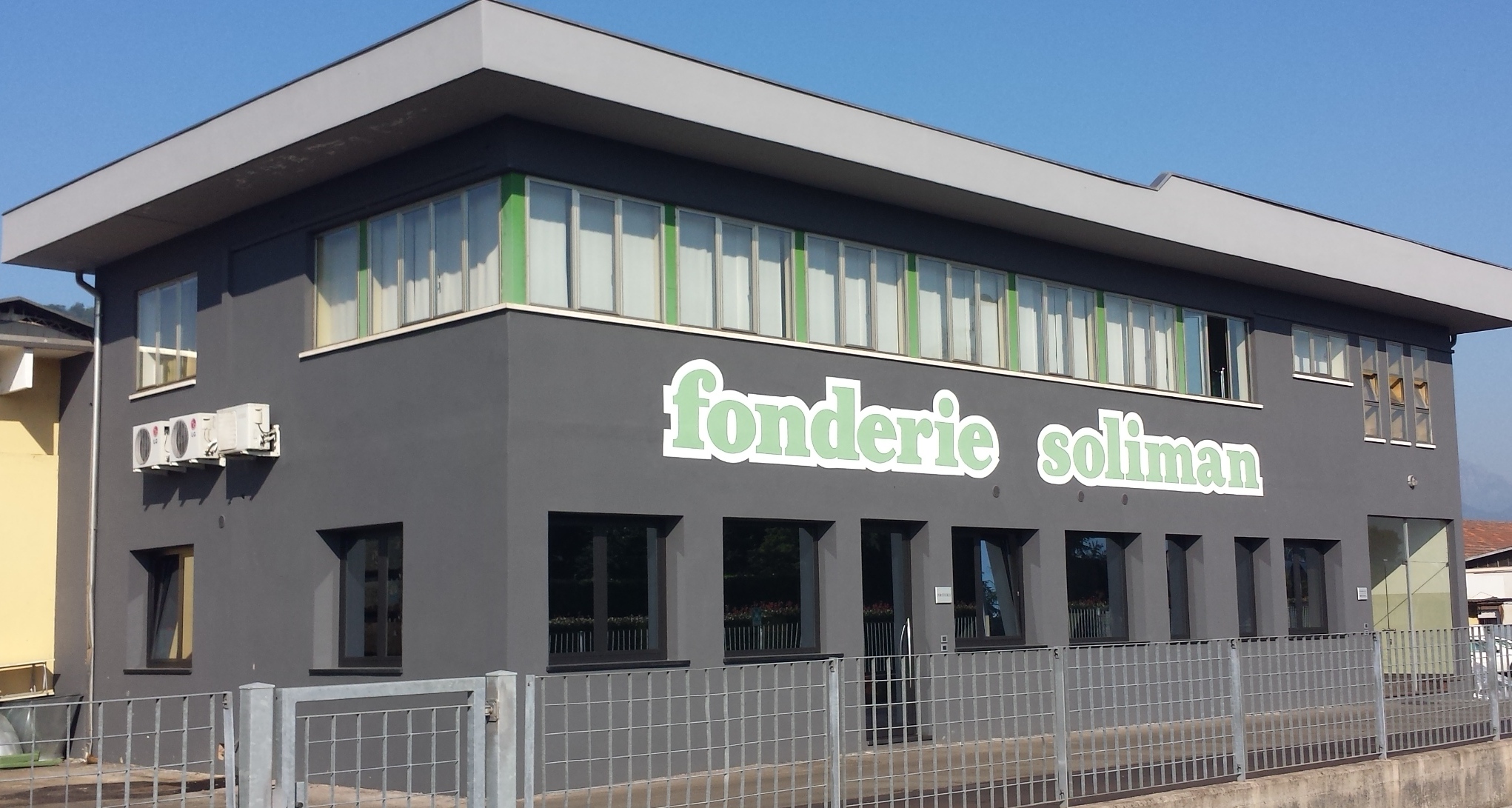 FONDERIE SOLIMAN S.p.a.
Fonderie Soliman S.p.A. was founded in Malo (Vicenza) in 1962. His plants, thanks to recent investments, fill an area of 20,000 square meters of which 13,000 are covered. The production capacity of 15,000 tons / year is divided between gray cast iron and nodular cast iron.
The two departments forming present are an automatic molding "Green Sand" line, and the other hand molding in "Sand-resin" that are useful to produce castings whose weight ranges from 1 to 3,000 kg.
It has always been the strength of Fonderie Soliman S.p.A. flexibility in meeting the needs of its clients leaders in many industries, including:
agricultural machinery;
machine tools;
earthmoving equipment
hydraulic;
shipbuilding;
mechanical
automotive;

Thanks to a strong relationship with its customers, the Fonderie Soliman S.p.A. been able to reach a satisfactory quality, coupled with an excellent level of service.
The Foundry Soliman S.p.A. are certified in according to ISO 9001: 2015 and OHSAS 18001: 2007 issued by IGQ.